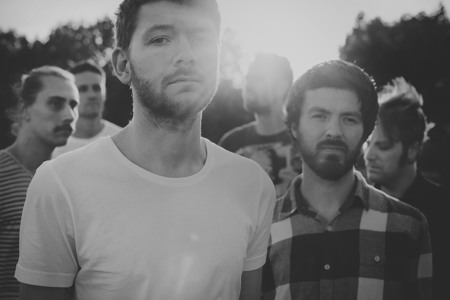 By Tom Fake
August 14, 2013
The Hot Five – My views on five tracks that have attracted my interest in any given week, usually with an older track thrown in the mix for something a bit different. Tracks usually concentrate on pop/rock releases, but really focusing on anything and everything that comes my way.
Track of the week: John Mayer – 'Paper Doll'
John Mayer returns next week with his new album, Paradise Valley. This album features cameos from returning love interest Katy Perry and Frank Ocean, who collaborates on the track 'Wildfire' after an appearance from Mayer on Ocean's track 'White', from his 2012 album Channel ORANGE. Some have suggested this to be a response Taylor Swift's break-up track 'Dear John'. If it is that only earns John Mayer brownie points for me! I for one am looking forward to seeing what Mayer comes up with this time around. We'll see on Monday!
Seaweed Meadows – 'Andra Långgatan'
I wish I knew what it is with indie bands and some truly awful names. Regardless of this, Swedish band Seaweed Meadows have produced a good track here – their second single released last week. Its also available as a free download from the soundcloud link below. There's something atmospheric about their sound, with a strong vocal that hit the right spot with me.
White Lies – 'Getting Even'
One of the more impressive tracks from their brand-new third album, Big TV, White Lies are back. Doing what they do best, with an atmospheric sound boosted by an increased use of synths, their sound is as polished as ever. White Lies play Reading and Leeds this month before embarking on US and European tours later this year.
Phlo Finister – Killer On The Road (D-E-W-L Remix)
Really loving my atmospheric stuff this week, and here's another one. I've said in the past that I'm not exactly a fan of remixes but this is something to totally zone out to if you fancy. This track was originally recorded by Phlo Finster and appears on her EP Poster Girl, which is available now via iTunes. Then Leon Jean-Marie and John Harrison (aka. East London's D-E-W-L) got hold of it and made it into this monster. Enjoy.
Hidden track of the week: Magistrates – 'Heartbreak'
Anyone remember this? Back in the day it was iTunes' track of the week so I got it as a free download. I took a bit of a nostalgia trip when it came on shuffle this afternoon. Where are Magistrates now? Well, they broke up in 2009 not long after this single for one reason or another, before getting back together in 2011. Since then however, the trail has run seemingly dry. Their Facebook does tell us to expect a new album this year though, so fingers crossed!

You can follow Tom on twitter @tomfake