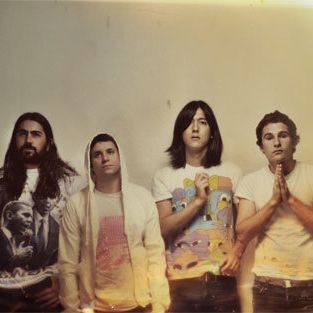 By Danielle Gibson
April 10, 2013
Health have announced an intimate London show for this summer. The experimental noise-rockers have set the date to play at East London's Birthdays on Monday June 3 and tickets will go on sale this Friday (April 12) at 9am. You can also catch them in Leeds the day before (Thursday May 11) at the Brudenell Social Club.
The band have hinted at new material being played on this mini European tour which indicates possible  news of a forthcoming third studio album from the band.
Tour Dates:
Sunday May 28: Nouveau Casino, Paris
Monday May 29: Stereolux, Nantes
Tuesday May 30: Magasin 4, Brussels
Wednesday May 31: Trouw, Amsterdam
Friday June 2: Brudnell Social Club: Leeds
Saturday June 3: Birthdays, London
Monday June 5: Berghain, Berlin
Tuesday June 6: Kong, Munich
Wednesday June 7: Wilsonic Festival, Bratislava
Tickets for the London show can be bought here from Friday onward.