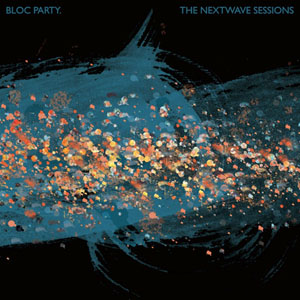 By Yasmin La Ronde
August 13, 2013
Weren't Bloc Party on hiatus?
It seems the British quad are back with EP The Nextwave Sessions, a follow up to last year's record Four - but if you haven't already guessed, they're going on another hiatus.
The EP explodes open with 'Ratchet', and in typical Bloc Party style, it's a combination of Okereke's 2010's The Boxer and 2011's The Hunter. What better way kick off a long-awaited release – and in perfect timing, too. There's no better way to describe this track, other than a club classic for those indie nights and ideal for the occasional ravers.  It's an addictive track that's prepared for the repeat button; if you're a fan of old school Bloc Party then 'Ratchet' is the icing on the cake.
This is the track that shows Bloc Party at their best – but it's a shame the rest of the EP doesn't follow suit. It seems that the energy pumped throughout 'Rachet' doesn't follow throughout, but takes a turn towards a much mellower and simple sound.  'Obscene' is less of a song and more spoken words to a gentle background music; it's a tale of lost loves, but it's no modern fairytale. It's as if they've thrown away their outgoing attitude and replaced it with serenity. There's nothing that jumps out from this track but we're treated to the tender side of Bloc Party, and they do it quite well.
It's the following tracks 'French Exit' and 'Montreal' that provide a peep into their past work.  They aren't tracks that you haven't heard before, but are stripped down and rebranded – nothing new here, and it's quite a shame that the band don't have something more unique to deliver.  The finale, 'Children of the Future', saves what's left of the EP; it has a smooth bass line that underlines the entire track, keeping the vocals intact to the addictive drums and that hidden snare.
Bloc Party know how to pull it back, but should there be any need? Perhaps after the constant hiatuses they've lost their touch with the 'real' Bloc Party sound – but then again it isn't a half bad EP. The Nextwave Sessions is worth a listen, but with only one stand out track it isn't very likely that this will be one of the loved EPs delivered by the band. It's strange to see one track carry the entire release, but then again the band always have something up their sleeves.
 The Nextwave Sessions is out now and available from amazon
and iTunes.