December 18, 2012
As sure as eggs is eggs 15 – 11 follows 20 – 16 when you're compiling an end of the year chart of the stand-out albums from the last 12 months. Here then are the next five in our sequence.
15 – Scott Walker – Bish Bosch
One of the more recent releases to make it into the chart, Paul Stephen Gettings had this to say about Walker's latest opus in his review from just a couple of weeks ago:- "There're definitely moments of humour here, but these are the puerile chuckles of a man who's sat sharpening a knife as you lie chained to a radiator at his feet. You'll be surprised. Maybe you'll even give out a hollow laugh. But overall, you'll still be terrified … The man's work is so distinctive that it could never really be mistaken for anyone else." Elsewhere the following was observed for us – "Delightfully uncompromising, but not unlistenable as many have claimed, Walker 's voice is still heart-stopping.  He croons at us from the depths of the 20th century, still wrestling with the horror as machetes sharpen in the background, but there is humour in there too."
14 – Diiv – Oshin
Kenny: "Like texting whilst crossing the road it's probably a mite dangerous to move forwards whilst shoegazing but Diiv have here managed to enhance and expand upon the legacy of the likes of Slowdive and MBV. Well done sirs!" Paul: "An ominous cloud of interlocking parts, DIIV's Oshin blends chiming guitars, indistinct vocals and atmospheric synths into a disorienting, cohesive dreamscape. Chirpy melodies and hypnotic repetitions make you want to stay lost in the fog." Hayley: "DIIV are one of a fistful of dream-pop bands that offer a lot more than just effect pedals. They also work around song craft, infectious melodies with vocals that act like a dreamy dialogue that's more of a welcomed bonus than a necessity; and with that Oshin provokes shimmering escapism from start to finish."
13 – Stone Sour – House Of Gold & Bones : Part 1
Joe: Being a sucker for deep, dark and heavy offerings crossing the airwaves  Corey Taylor's alter-ego band Stone Sour came up trumps for me with this album, a concept one no less, about the personal inner turmoils that most people find themselves experiencing at some point of their life. If Part 2 is even half as good as this you can guess one of the top picks of 2013 already.
12 – Deerhoof – Breakup Song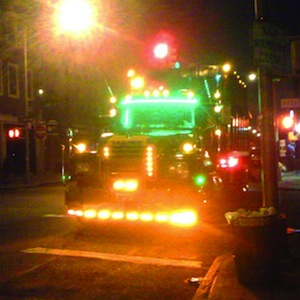 Hayley: "A genre-defying continuation of their long-standing convention of delighting and bewildering in equal measure." Echoed by an anonymous contributor with "They do parties!  Remaining the right side of kooky is tricky for a band with little girl vocals and squeaky guitars, but somehow they pull it off and generate unpredictable off-indie, clearly having fun in the process."
11 – Purity Ring – Shrines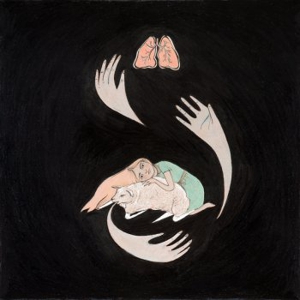 One of the year's Marmite records, having been both praised and described as "overrated". Here at Muso's Guide Paul Stephen Gettings  feels this to be "a clash of flesh and steel. Purity Ring's debut on 4AD was one of the freshest concoctions served up in 2012. Megan James' visceral, romantic vocals are chopped and twisted into a ghoulish, stuttering backing that whirls and explodes around her. Unsettling and addictive."
That's all folks. Oddly enough numbers 10 – 6 will follow tomorrow.