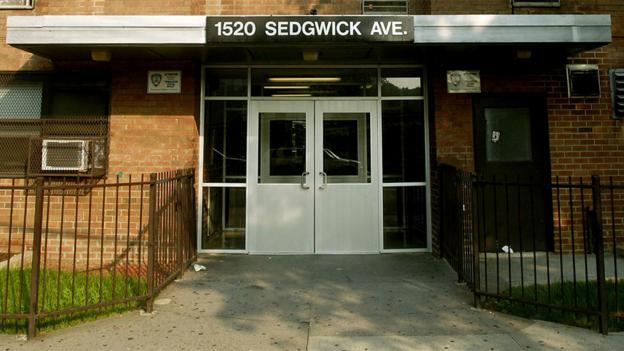 By Matt Jones
This month, the world is marking the 40th anniversary of hip-hop. For many this will simply and justifiably be an opportunity to party – to enjoy the music for its own sake, with others who feel the same way. But for many others, hip-hop is not just a genre, but a culture which goes far beyond the music itself.
One of those people is Afrika Bambaataa, often recognised as the guy who 'started it all'. To cut a long story short, Bambaataa was and remains as much of a hip-hop activist as a hip-hop artist – one of the early hip-hop DJs who devoted his life to tackling social issues whilst he laid down his beats. He started the Universal Zulu Nation, an international hip-hop awareness group devoted to the spread of "Peace, Unity, Love and Having Fun". Occasionally adopting the garb of a Pharaoh, he is as close to a 'living legend' as you will get. But don't he just know it?
In a recent response to the celebration of 40 years since the birth of hip-hop, The Universal Zulu Nation posted the words 'HIP HOP CULTURE IS NOT 40 YEARS' on it's UK-Europe website. This bold statement was followed by a short but sharp article reminding the site's visitors that it was Afrika Bambaataa, and no one else, who started the hip-hop 39, not 40 years ago. "The Universal Zulu Nation will Set The Record Straight to All these people who are fallen for the BS and trying to write The Universal Zulu Nation out of Real True History of Hip Hop Culture" wrote 'Zulu Staff' member, King Ali. Whilst the article might first make you speculate as to how long King Ali spent on the job centre computer until his ideal position of 'Zulu Staff' FINALLY appeared on his 'Job Search Results' one day, perhaps more important is the question what compelled him to write such an article on behalf of the Nation in the first place?
The issue revolves around the dating of the 'start' of hip-hop back to a party (attended by Bambaataa himself amongst other future stars of hip-hop) thrown by pioneering DJ Kool Herc in on August 11th 1973 at 1520 Sedgwick Avenue, The Bronx, where he allegedly popularised the bringing together of elements such as breaking and MCing, thus laying the foundation for hip hop culture.  This is the anniversary which is being celebrated this month in various ways across the world. Perhaps most notably is a free gig which recently took place in New York's Central Park, featuring Kool Herc himself alongside other hip-hop legends such as Rakim and the Soulsonic Force (with whom Bambaataa had his first, genre-defining major hit 'Planet Rock' in 1982). More obvious opportunities for education through discussion about the oft-obscured history of hip-hop have also emerged – such as the excellent 'live documentary'-style show Huey Morgan recently put out on BBC Radio 6 Music which although starting with Kool Herc's party, went on to explore the origins and development of hip hop in the widest possible sense.
One can see how Bambaataa and the Zulu Nation might be slightly pissed off at this, though. As he and the Zulus point out in the Youtube video accompanying the article, hip-hop would not be what it is today without The Universal Zulu Nation, who had a tremendous influence in defining a social and political agenda for hip-hop, and even claim to have coined to term itself. "We're not talking about Kool Herc's 40th anniversary as a DJ" they passionately argue "We're talking about hip-hop". Considering their major role in driving the development of hip hop culture, the rather arbitrary dating of the 'beginning' of hip-hop back to one guy playing a few tunes at one party on one night in 1973 could easily be construed as an insult to an entire Nation.
Yet this doesn't seem to be their issue. Rather than being hung up on the laughable exactness with which 'the beginning of hip-hop' has been dated, they are eager to correct it, continuing "This is only the 39th anniversary of hip-hop culture and the 40th anniversary of the Universal Zulu Nation", Bambaataa warns. It's unclear exactly how Bambaataa has come to this distinction , but his attempts to re-chronologise the hip hop creation story and give a precise date for the emergence of an entire culture are just as, if not more absurd than the August 11th 1973 argument.  It recalls a semi-famous seventeenth-century argument about the dating of the beginning of time which occurred between Bishop James Ussher and Dr. John Lightfoot. Whilst the former concluded from his extensive studies of histories and holy writings that the universe began on Sunday 23rd October 4004BC, the latter was keen to rebut him with the correction that the universe began on Sunday 23rd October 4004BC at 9am. In attempting to bolster his own ego, Bambaataa seems to be resorting to a similar level of ridiculousness.
To the outsider, The Universal Zulu Nation might already seem quite ridiculous. The briefest Google search for Bambaataa's name will bring up images of a man variously dressed as an Egyptian Pharoah, a Japanese Shogun and a Native American Chief, whilst the Nation's official website looks like a New Age conspiracy site, complete with 'dancing Jesus' -style gif and clipart images and links to pages on 'Ufology' 'Metaphysics' and 'Health, Natural & Healing". But it is important to remember that such apparent strangeness emerges from the Nation's honourable principles of upholding respect for all the world's cultures and religions, anti-racism, peace unless provoked, and not accepting the information that is fed to us be those in power at face value. These are the principles which have guided the Nation's tireless voluntary work in education, community building and poverty alleviation over the last forty years. It's easy to laugh at the Universal Zulu Nation – it's much harder to disagree with their underlying principles.
And this is exactly why it is so disappointing to see Bambaataa and the Nation respond so aggressively to the mass celebration of hip hop – because however accurate or inaccurate the timing may be, this is a mass celebration of hip-hop culture. All around the world, events are being held in hip-hop's name, and the anniversary has provided an opportunity for people to reflect on hip-hop's foundations – thinking in an intelligent way about the honourable values that pervade through it rather than dwelling on the misogyny, violence and gluttony which is the preserve of a select few untalented individuals who manage to divert almost all the attention of the mainstream media today. Bambaataa seems to be implying that the dating of the anniversary to Kool Herc's party somehow depoliticises hip hop, which the Nation have always vitally regarded as an independent collective consciousness, rather than just one outlet of the music industry. But the Zulu Nation don't possess the sole claim to this way of thinking about hip-hop and the artists getting involved in the anniversary celebrations are, tellingly, not the Lil Waynes or Rick Rosses of the industry. Indeed, Lauded primarily for pioneering the techniques of hip hop music (esp. breaking), Kool Herc may not have been as obvious a humanitarian as Afrika Bambaataa. But by "throwing jams" (as one Zulu so unflatteringly describes Herc's contribution to hip-hop in the Youtube video) at his block parties the seventies, there is no doubt that Herc was, in his own way, fostering the development of a collective consciousness amongst put-out Bronx kids for whom violent clubs and DJ's catering towards an older audience provided little respite from the hardship they encountered every day. Now if that 'aint Peace, Unity, Love and Having Fun, then I'm not sure what is.
To be fair, The Nation have tried balance their argument and stay as 'the good guys' by adding qualifications to their video such as:
"…If you wanna correct us, we're welcoming that. If Kool Herc would like to sit down with us, we're welcoming that as well because we believe that his role is important in his whole game and we will not disregard that."
But the forced way in which a single Nation representative spits out these words at the camera, whilst five others stand silently (unless to interrupt with token shouts of 'PEACE!') like bodyguards around Bambaataa – sitting like some sort of demi-god in the middle – takes away all balance and speaks volumes for what is the real purpose of this frankly intimidating video. The Nation have suggested that such a stern response is necessary, with the Zulu Nation Minister of Information Quadeer M.C. Spice Shakur noting:
"Some may say there's no difference, and it's only a year. But truth is, Kool Herc appears to be working with outside forces to overstep and outshine what is taking place THIS November 12th: The 40th Anniversary of the Universal Zulu Nation. Do you know how big that really is? How dangerous that really is? That so many brothers and sisters of the same accord have been together THIS strong for THIS long?….Herc. We love you, but we MUST correct you, brother."
Whatever you may think of Universal Zulu Nation, few who knew even a little about it would dispute the fact that it is an invaluable institution for uniting people from all walks of life and that that is a very, very powerful thing. But to make the vague but incriminating assertion that someone who you say you love as a brother "appears to be working with outside forces to overstep and outshine" Bambaataa and the Nation (who are vastly more recognised than Kool Herc, anyway), seems unnecessarily divisive to say the least. The real 'BS' here is not the accuracy any particular dating of the anniversary of hip-hop, but rather that the Nation, in their drive to maintain themselves as the upholders of intelligent debate, peace and reconciliation in hip-hop culture, seem to have abandoned these very principles.
Read the full 'HIP HOP CULTURE IS NOT 40 YEARS' article here.